1. New art for my house. Any and all of these would do.
(top to bottom: Jeanne Bessette, Sharon Bass, and Pat Pilkington. All through
Art Source
in Raleigh.)
2. This Gucci bag. The $2500 is pocket change.
3. Super cute dress from Anthropologie. The back is adorable.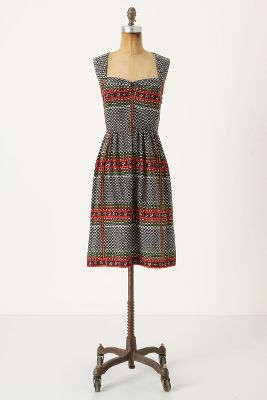 4. Doesn't this stretchy denim pencil skirt from Garnet Hill seem like a great idea?
5. I really want an insulated ice bucket, and I want to custom design and monogram it. This one is from Dabney Lee at Home, and my friend Jamie can also cook one up at
Furbish
, sans monogram (as far as I know).
Clearly, I could add some things to this list like shorts, new shoes, a curling iron (I know, super random), and more. Maybe I'll be back with some more fun ideas.
Maybe I just want spring to hurry up and get here :)